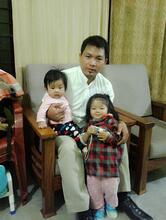 I was born and brought up in a Christian family. My parents are Rev. Janglam Singson and Late Nu Themjahat Thomsong. As we are from a very poor Indian family,  our survival depends on agriculture. None from our family holds government service/job. With love and care my parents call me Thanglum. My real name is named after my maternal uncle Sehkhosei Seithang@Titus Singson. During my childhood I had attended Sunday School without fail except on health problems arises in me. 
As I grew up, one day I was caught with Malaria Typhoid. It was this day that the Lord called me to be His faithful follower. I accepted Jesus as my Sovereign Lord and Saviour on 15th June, 2003 in the Town of Manja, Karbi Anglong, Assam. On the day of my salvation the Lord has had called and tell me to study the Bible. In obedience to his command I have studied Theology in Bible College under ATA University. I graduates Bachelore of theology from Grace Bible College New Lamka and Master of theology from Indian Theological Institute, Avadi in Chennai. After completion of Master course in Theology, I served the Lord as a warden from 2010-2011 in a school. Then after, God had given me a burden to serve Him as a Pastor, so I served God in the Church from 2012 to 2016. During this time of serving God in the Church, He bless me with a wife. Therefore, on 19th December 2013 at Kuki Baptist Curch Pellhang, in Holy Matrimony I was married to Miss, Veineilhing Thomsong . After pastoring for five years, God has given me a burning desires to be Cross Cultural Missionary Evangelist to the unreached people in India. So, in respond to the burden given by Almighty God, Eternal Hope Ministry India (ehmindia) had borned  on 4th June, 2017.  Today, I serve God among the unreached people to tell about Eternal Hope through Jesus Christ of the Nazareth. With my wife (Veineilhing), we are blessed with two kids. The elder one Hatneiching@Chingnou and the smaller is Elina Hatnunmawi lives in the mission field. Our life is in the hands of God either to continue to serve Him or to Rest in Peace with Him. Hallelujah Praise the Lord.
Work to change because environment changes can make the world a better place for both spiritual and physical habitation.